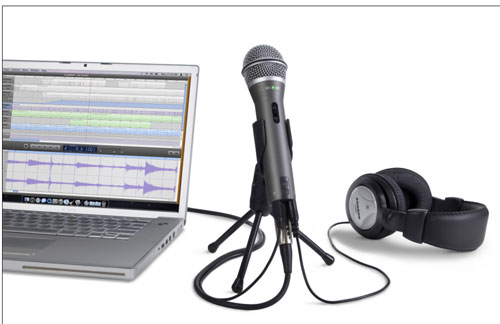 Podcasting and home recording are popular hobbies for many around the world. The hobbies are easier to get into today thanks to the low cost of home recording equipment. Samson has announced a new home recording kit today called the Q2U Recording Pack.
The pack is cheap at $89 and includes everything you need to record at home. The kit includes a Q2U mic that can connect to a PC via USB and a mixing panel via XLR. Both the USB and XLR cables are included.
The kit also includes a set of HP20 headphones that can connect directly to the mic for monitoring during recording. Cakewalk Music Creator software is included for editing the recordings. The mic has a 16-bit, 48kHz sampling rate.
home Recording, Microphone, Samson