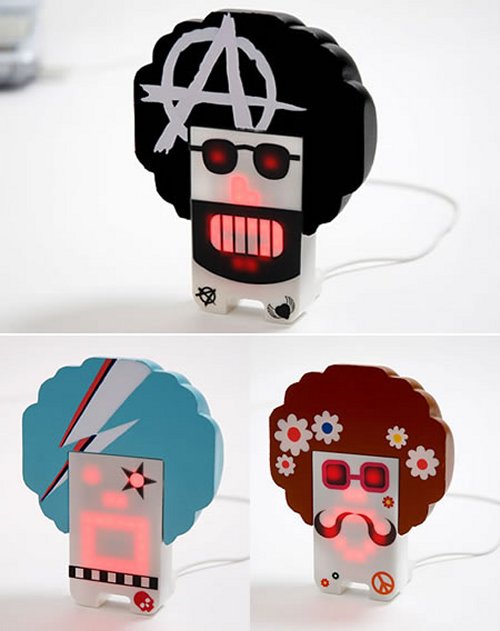 You may know Tengu, the interactive USB powered device that reacts to sound, and uses LED lights to display animated faces. Well, they are back in the form of Tengu Allstars. The new range includes three different looks, with addition of some colorful afros.
The first one is named Rotten, an anarchist, punk rocker type. The second is Stardust, a glam rocker, while the third is Woodstock, who is a trippy hippie from the 1960s.

They also come with a set of character stickers, like a safety pin piercing for Rotten, to customize the look of each Tengu. I don't know about you, but they scare me.
afro, people, Tengu Allstars, toy, USB