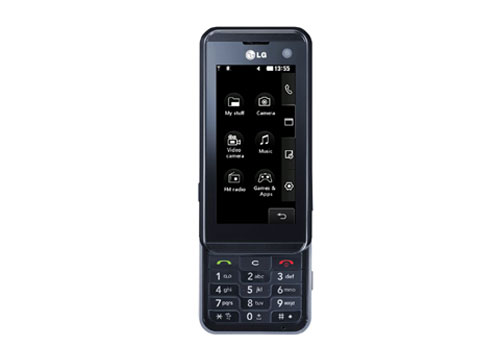 LG Electronics is showing off this week a number of interest cell phones for consumers. One which seems to be getting a lot of attention in particular is the upcoming LG-KF700, which will be available perhaps sometime this year in the United States after first hitting Europe.
The LG-KF700 offers up three separate input methods – three-inch touchscreen display, alpha-numeric keypad and a scroll dial. The latter is interesting in that it lets you scroll through six user-selected features by controlling a virtual dial on screen. It is also a media strong horse, offering MP3/MP4 playback and a three-megapixel camera, among other features.
Get the full scoope on the LG-KF700 after the jump.