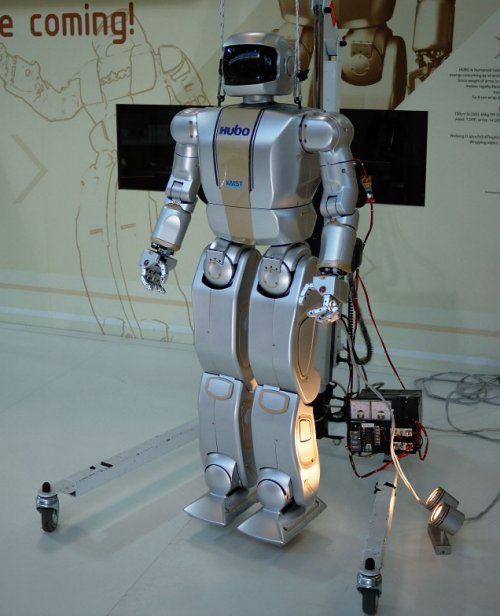 We aren't sure whether the apocalypse will come in the form of giant transforming bots battling each other or Roombas communicating with each other and coordinating their attack, but one thing is for sure. We will remain ever watchful. For now, if your roomba acts strange in any way, smash it like Mario smashing a Goomba. Here's some of what we covered this week over at Botropolis.
Next Generation Roomba: It's hungry.
iCub Learns Objects: This creepy kid bot is growing fast.
Jaemi HUBO hits the treadmill: Eye of the Tiger baby.