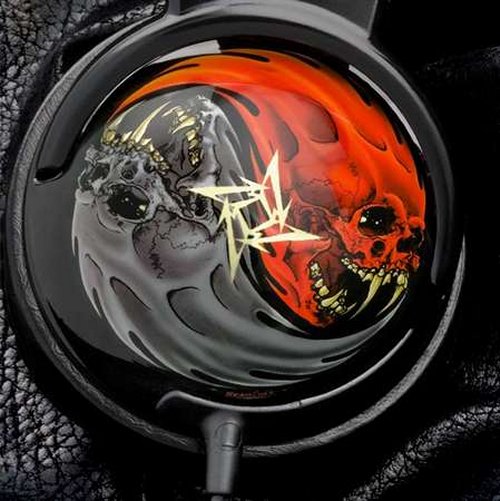 Skullcandy and Metallica have teamed up in order to commemorate the band's ninth studio album called Death Magnetic. Skullcandy has released special edition Metallica Hesh and Metallica Lowrider models. Great way to show your love for the the most hardcore, music download hating band ever.
"Releasing Death Magnetic is another milestone for us, as is our collaboration with Skullcandy for the Metallica headphones", drones Metallica bassist Robert Trujillo. "This is a great opportunity for us to give our fans a new way of listening to our music."
Listening to Metallica on headphones is a new way of listening? If you say so Bob. Expect to pay for the privilege, these headphones won't be cheap. But if you absolutely worship the band go ahead and get yourself a pair.