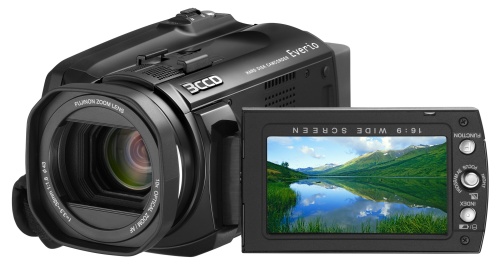 JVC offered up earlier this week for consumer consumption some new high definition hard disk camcorders which deliver 1920×1080 recording. These are the JVC GZ-HD6 and GZ-HD5, priced at around $1,400 and $1,200 respectively.
The JVC GZ-HD6 and GZ-HD5 can record up to 10 hours or 5 hours respectively of "full HD 1920 x 1080 MPEG2 Transport Stream video with MPEG 1 Layer 2 audio." They use three 1/5-inch CCDs to accomplish this, also featuring an F1.8-F1.9 10x zoom lens and 1080 progressive 60fps HDMI output.
JVC said both camcorders will be available in March. You can get the full details after the jump.