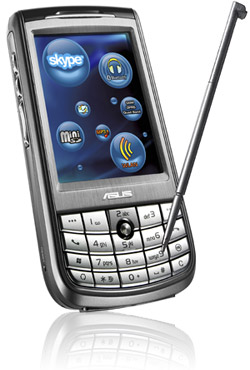 ASUS already has some pretty cool gadgets, and they've added another one to the 'cool' list.
Here they have come out with what they call a "Total Wireless Solution". It's a PDA phone with a nice color interactive display and an alpha numeric keypad as apposed to the qwerty keyboard that is often found on this type of device. The thing I like about the alpha numeric keypad is that I can do it with one hand, which for me seems pretty much impossible with the qwerty type.
Some functional features for the ASUS 525 include email with real-time sync with an MS Exchange Server, instant messaging, Skype In and Out, a 2M-pixel camera and business card recognition.
The business card recognition is something pretty cool for this gadget. You can take a picture with the camera, and the software on the ASUS P525 is able to …