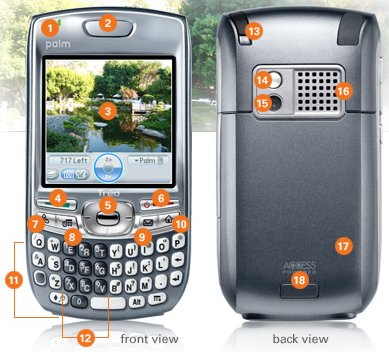 Palm has announced the Palm Treo 680 smartphone, a GSM/GPRS/EDGE quad-band world phone with PDA features. The new Treo 680 comes with applications for email, web browsing, messaging, multimedia, calendar, contacts and quite a bit more. The feature set looks quite a bit like the 700p model, exept for the price which is a little less.
Palm is targeting the price savvy who want a more competitive mobile computing device at a more competitive price. With the introduction of this new device Palm plans to reach new users in the growing smartphone and feature-phone markets with the Treo 680.
Palm's U.S. stores will be offering a GSM version in 4 new colors – crimson, copper, arctic and graphite. For a limited time they will come with a music bundle from Yahoo with a 30-day free trial to its music service.
The Treo 680 …