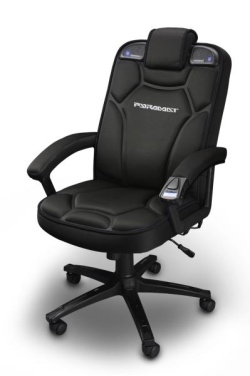 Pyramat, known for making innovative gaming accessories, brought a well stacked line up of products to CES. This items included a full-on chair, a laptop accessory and a few rockers. All of these products should be available now.
Pyramat was specifically showing off the PC Gaming Chair 2.1 (pictured), Laptop Sound Booster, PM450-WR Sound Rocker and S5000 Sound Rocker. Prices on these items range from around $90 to $250.
For more details, check out the full press release after the jump.