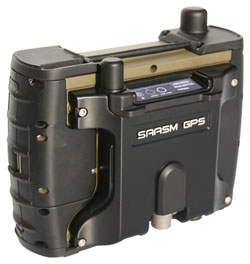 Black Diamond Advanced Technology has announced the launch of the SwitchBack-PC, the world's first rugged Ultra Mobile Personal Computer (UMPC). The SwitchBack-PC is designed to meet military requirements for shock, vibration, dust, moisture and extreme temperatures.
The SwitchBack-PC has a tidy footprint at 7.5″ x 5.5″ x 2″ and weighs in at a slender three pounds, yet packs the power of a traditional desktop into a portable, rugged, handheld solution.
The SwitchBack is designed to meet the demands of users working in the field or in harsh environments. The housing is magnesium reinforced with rubber isolators and shock-mounted electronics. Some of the other key features include:
The first rugged UMPC to have a built-in thumb keyboard.
Up to 60GB removable hard drive.
A 5.6-inch WSVGA sunlight-viewable touchscreen with stylus that can be can be viewed outdoors in all lighting conditions.
Bluetooth 2.0, WiFi b/g and GPS wireless capabilities.
The SwitchBack also …