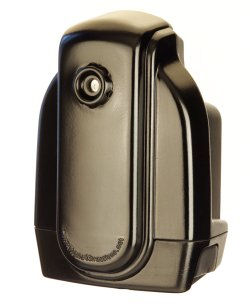 There are probably a number of places that would be available to view via webcam if only it didn't need a computer and power in close proximity. DigitalXTractions has a solution to this problem by offering a webcam that runs on solar power and sends it's images directly to an internet site through wireless phone lines.
The webcam has a 1.3 megapixel sensor that can capture either video or still pictures and send them to a site to be viewed through a wireless GPRS/EDGE cellular modem.
The actual camera is 7x4x3 inches and weighs about 5 pounds so it might not be real easy to hide, if that is your plan. Also, there is a solar power option (additional cost) and a back up batter that can take up some additional room wherever you mount it.
The real cool part about this solar webcam …