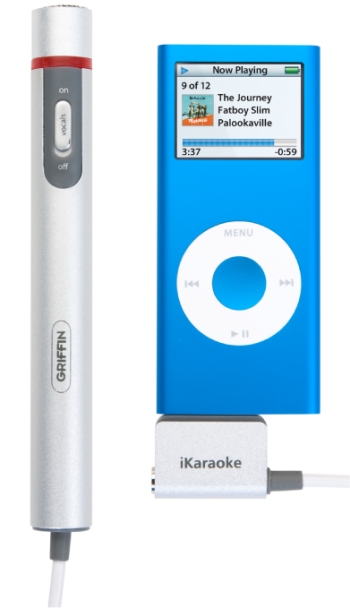 I've seen a lot of accessories for the Apple iPod, some not so impressive, but I have to say that I do like this one.
This is a karaoke for your iPod, and consists of a microphone, and connection cables to an external stereo. You attach the microphone to your iPod, and the iKaraoke will send the music to your stereo without the vocal track so you can sing along. You can connect to your stereo inline or through your FM tuner.
The device allows for pausing, fast forwarding and rewinding, and you can temporarily turn the vocal track back on for when you get stuck or your audience just can't take it any more. The karaoke singing gadget even includes technology to help with reverb.
I'm sure Newcastle is going to buy one of these as soon as he sees the …