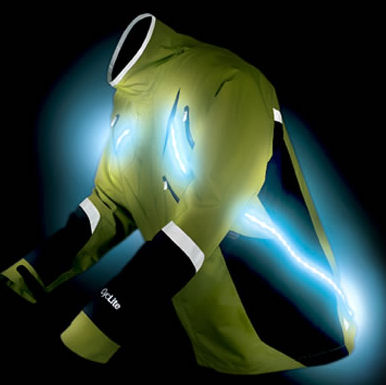 StrideLite has taken reflective jackets to the next level for lighted safety while running or walking in the dark. This jacket not only has reflective strips, but also has bright, blinking strobe lights to ensure you will be noticed while biking, running or walking at night.
The StridLite jackets have designs for men and women, and come in hardshell and softshell designs. Products also include a running belt and an umbrella. The strobe light embedded jackets are completely water proof, very light weight and run off of 2 "AAA" batteries that give the lights over 300 hours of run time.
StrideLite says that more gear is coming soon, such as hydration packs and vests.
More Info [Stridelite]