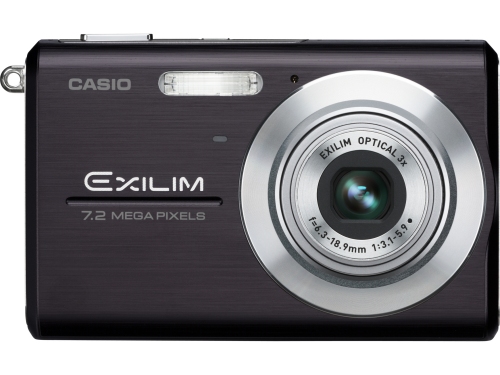 Casio announced the addition of the EXILIM ZOOM EX-Z75 to its series of EXILIM digital cameras. The 7.2 megapixel EX-Z75 features a newly-developed 2.6-inch wide LCD display for improved image viewing.
The EX-Z75 retains all the advanced features of last year's EX-Z70, including Anti-Shake DSP for reducing photo blur due to shaky hands or moving subjects. The main improvement is the 2.6-inch LCD display with 14:9 aspect ratio which makes it easier to capture wide aspect ratio images and operate the camera's settings.
The EX-Z75 can display camera settings and information on the right side of the screen, separate from the subject matter while shooting. This allows the user to quickly view and change settings when shooting.
The EXILIM line of cameras have an exclusive feature called eBay Best Shot mode. eBay Best Shot takes photos at a size that …