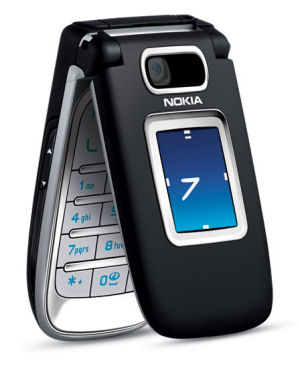 The Nokia 6133 mobile phone became the latest of many available from T-Mobile USA recently. The 6133 is a clam shell design with a 1.3 megapixel camera and video recorder, integrated music player and T-Mobile's "myFaves" service, which lets you call 5 different predefined numbers unlimited in the US.
The Nokia 6133 also has quad-band technology for world use, and supports multiple audio formats including MP3, AAC, AAC+ and eAAC+. The mobile phone can also store approximately 750 songs with an optional 1 GB MicroSD card, and uses Bluetooth technology for a wireless headset. The handset is available for $100 with a plan with T-Mobile.
Nokia 6133 Dimensions: 3.61 x 1.88 x 0.79 inches (at largest points), 3.95 ounces.
Press Release [Nokia]