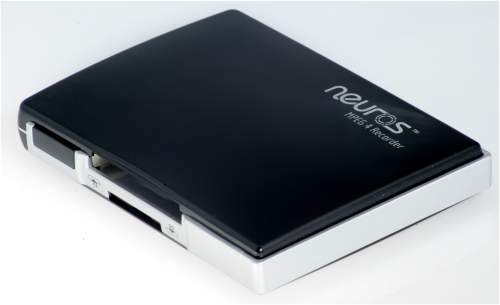 The idea behind the Neuros MPEG-4 Recorder is not a complicated one, and that is what makes this such handy gadget.
You can use this device just as you would a VCR, except that instead of recording onto tapes, your record onto digital media (MS Duo / ProDuo, CF and Microdrives) that will run in your mobile device. Normally any television shows or movies you want to watch are subject to what you can download from the internet. With the Neuros recorder you can set it, without subscription fees, to record any show you want from your cable, satellite or camcorder right onto your memory card. You can then play your video in off of the media card on your portable device, such as your PDA, laptop, PSP, iPOD or smartphone.
Simple idea, slick results.
Source [NeurosAudio]