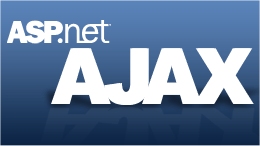 Microsoft was announced the formal release of its ASP.NET AJAX framework. Formerly known under the code-name "Atlas", the framework allows developers to create more sophisticated Web interfaces.
ASP.NET AJAX is a free framework and is intended to work with Microsoft's ASP.NET 2.0 platform and Visual Studio 2005 development environment.
Ajax or Asynchronous JavaScript and XML, is a popular web development technique for creating web pages that are more interactive and behave more like a traditional windowed application. The darling of Web 2.0 websites, the technology is intended to make web pages feel more responsive by limiting the need to "reload" the web page each time the user requests a change.
Microsoft will now need to convince Web developers to make the painful switch to its Ajax framework vs. sticking to one of current popular solutions like Script.aculo.us or Ajax.net.
ASP.NET AJAX is available …