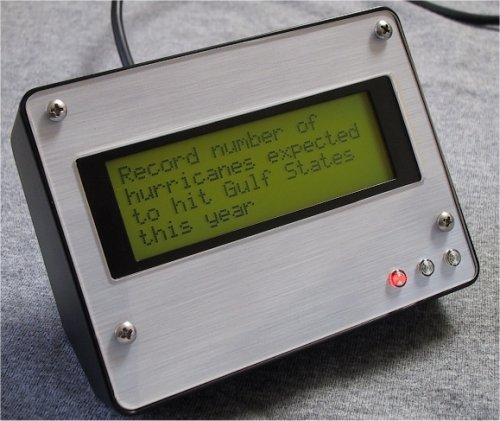 A new angle on the RSS reader front came across my desk via email, but if you had the Mister Tipster RSS Display from Feedvision you would no doubt be alerted by of this, and other cool new gadgets, by an indicator light on the your Mister Tipster which is triggered by keywords in your subscribed RSS feeds.
Mister Tipster is a peripheral device to your PC that has some associated software to help you subscribe to your favorite RSS feeds and have them display on this small device sitting on your desk, without taking up room on your screen.
Indicator lights can be set at 3 different levels to let you know when keywords that you define at different priorities come across your feed. You can then view feeds that interest you further by using your PC.
The retro design of the Mister Tipster is …