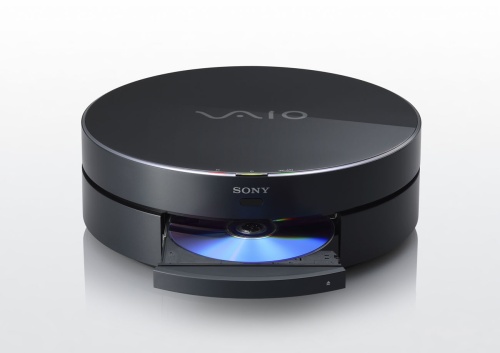 Sony used CES this week as a platform to unveil a HD version of one of its computers. This "spherical digital living system" is called the VAIO TP and it will be available later this month in a standard version for around $1,600 and a premium version at around $3,000.
The updated VAIO TP is now HD friendly, according to Sony, and can support playback of premium HD channels when separate CableCARDs are plugged into it. This option though is only available on the premium version. The upside though is both versions come with a Blu-ray Disc optical drive.
Get more details on the new VAIO TP after the jump.