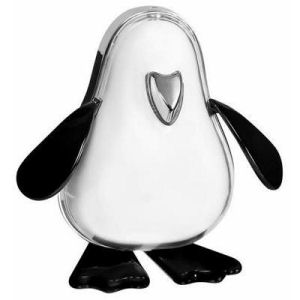 No, I don't think it's going to end anytime soon. This year the iPod has such success over the holidays that reports have shown the iTunes web site had experienced problems keeping up.
Adding to the frenzy is the I-CY, a penguin looking toy that reacts to music seemingly similar to the iDog, I-CAT and I-FISH.
The I-CY waddles around, flaps its flippers, makes noise and flashes lights based on it's "mood" and the music that is plugged into it and how much positive (or negative) attention you give to it.
If your collecting, you can add this to your other musically interactive digital animal toys.
Catalog Page [Hasbro]