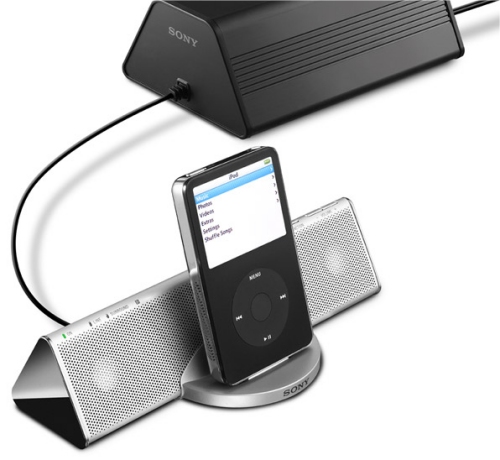 Sony seems to have had a change in their policies by producing a competitor product accessory. Calling Sony and Apple competitors might not be the best description of their relationship, but they do both produce portable audio players.
Sony has added to this definition when they started shipping the Sony iPod Audio Docking Station, which is the first accessory Sony has made for the Apple product and aptly named it the CPF-IP001.
The actual product from Sony appears to be a nice docking station stereo system. Designed specifically for the Apple iPod, the docking station is compatible with the nanos and minis as well as the full size iPods from the 4th generation on. The player works by simply docking the iPod and pressing play, and the song selection and volume can be controlled with an included remote control.
The iPod stereo system is a compact …