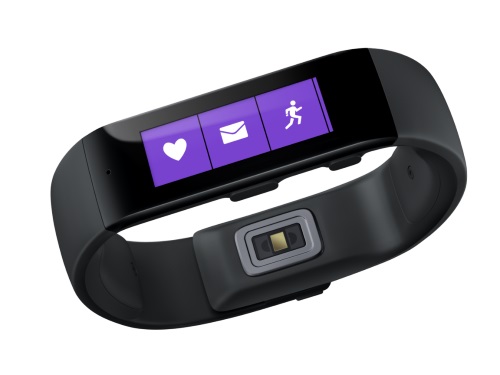 Microsoft announced on Wednesday the planned release of its own wearable fitness tracker, the Microsoft Band. The device is available for purchase on Thursday from Microsoft for $199, and will work with Android, iOS and of course Windows Phone 8.1.
Among the features targeting fitness, the Microsoft Band tracks your exercise reps, calories burned, heart rate around the clock and your sleep. It also has a UV monitor built in with real-time UX information to make educated decisions on sun protection when you go out.
The wearable tech from Microsoft helps with more than just fitness, though and throws its hat into the ring against other popular wearable devices for Android and Apple. The Band will display a small snippet of your incoming emails, syncs with a calender to provide reminders and will let the user voice interact with Cortana to set reminders, ask directions, etc. It will also pick up text messages and incoming calls and let you send a canned response from your wrist.
fitness, fitness band, Microsoft, microsoft band, wearable, Wearable tech