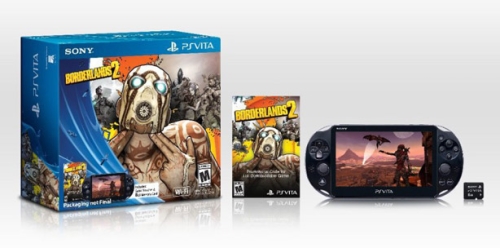 Sony launched an updated, slimmer version of the Playstation Vita on Tuesday to North America including the US, as part of a bundle with a copy of Borderlands 2. The Vita Slim had already been released in Japan last year, Europe earlier this year and Europe and has now finally made its way west.
The updated version is 20 percent slimmer and 15 percent lighter than its predecessor and brings an extended battery life with it, as well. The hardware package comes with the Sony PS Vita handheld gaming device, a removable 8GB memory card and a copy of Borderlands 2 from Gearbox Software along with 6 DLC packs (Captain Scarlett and Her Pirate's Booty, Collector's Edition Pack, Mechromancer Character Class, Mr. Torgue's Campaign of Carnage, Psycho Character Class, and the Ultimate Vault Hunter Upgrade Pack 1).
Comparing this version side-by-side with the previous model you might notice the display was downgraded from an OLED to LCD, but for us that's a small item compared to the overall upgrade. The Playstation Vita is available now, only as the bundle, for $199.99.
playstation, PlayStation Vita, PS Vita, Sony, Vita, vita slim