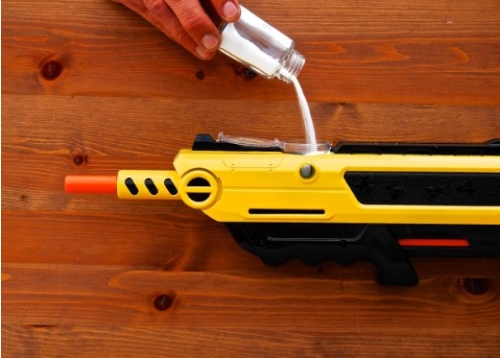 Summer is coming up and along with nicer weather in most parts of the country comes some pesky bugs. While fly-swatters and bug-zappers are effective, sometimes its more mess than we like.
Skell, a start-up company in California, is offering the Bug-A-Salt gun. This nerf-like weapon uses regular table salt to shoot down pesky insects, ideally from 2-3 feet away with a shotgun like pattern of salt. It holds enough salt to support 50 rounds and adds a little sport to the process.
Skell is offering the Bug-A-Salt gun now for $39.99.
bug-a-salt, bugs, skell, Weapons