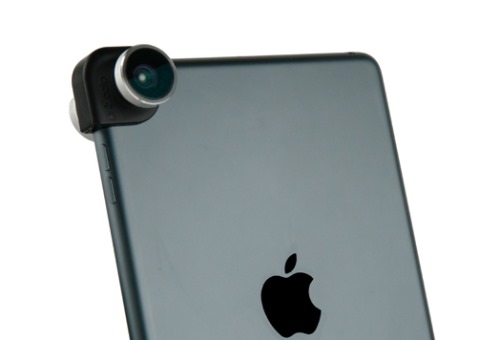 Olloclip for iPad and iPad mini is now available for pre-order. This versatile lens is made to slip on and off your mobile device in a just a few seconds.
The lens holder slips over the corner of your iPad and will bring four new lenses to your device. For lenses you will have a fish-eye with a 180-degree field-of-view, a wide-angle that doubles the field of the iPad's camera, a 10x macro with 18mm focus length and 15X macro with 12mm focus length.
The Olloclip for the iPhone has gotten rave reviews and it's likely this one will be just as good of quality. The price is $69.99 and shipments will start June 2, 2014.
Also, check out some of the other interesting iPhone lenses we've come across in recent times.
camera, iPad, lens, Olloclip