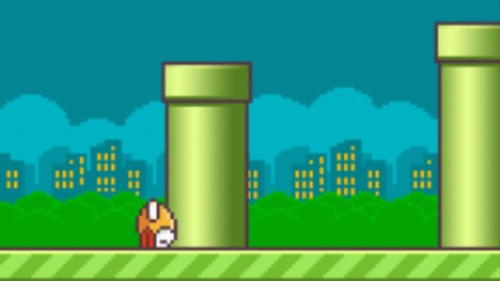 Yep, you read that right, Flappy Bird is returning to the app store in August.
Dong Nguyen, creator of the game, said the new version will be less addictive and will have the option of multi-player capabilities. Nguyen previously had pulled the game off the market after he noticed people becoming addicted. He felt people should spend their time doing more productive things than playing a game. Ironically, at the high point he was making $50,000 a day with over 50 million downloads of the hit game.
Nguyen also announced that he created a new game with similar concept. He Tweeted "I am making a new game, so people can forget about Flappy Bird for a while." There was only a screen shot of the new game that might be similar to Flappy Bird, with a person jumping from building to building.
App Store, flappy bird, Games