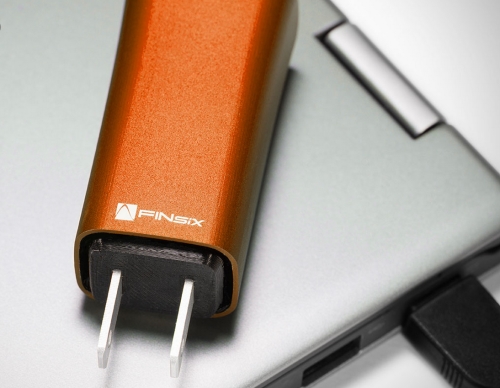 Laptops continue to get thinner and lighter, making that power brick that you have to tote along seem to get bigger. Finsix says the have a solution for this with the lightweight Dart power adapter.
The Dart is four times smaller and six times lighter than most of the 65W power adapters that laptops commonly use today, and isn't a matte black square. The've designed to so you can order with the correct power adapter for your specific laptop and it fits the "holes" in the wall in just about anywhere in the world. They say that they've even managed to find a way to keep the adapter relatively cool while charging your laptop.
Finsix has been running a Kickstarter campaign that has been fully funded and they are expecting to deliver in November of 2014 with colors of Blue, Magenta, Silver, Gunmetal, and Orange. Pricing looks like it will be in the $110 range for an adapter, and a little more if you want one that works with your MacBook.
Brick, dart, FinSix, Power Adapter