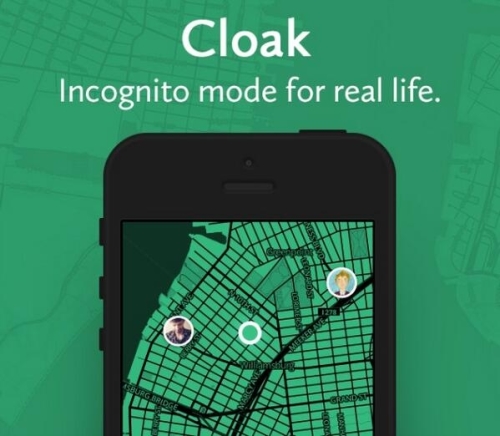 While most applications involving social media encourage interaction, Cloak is an anti-social app developed to help individuals avoid interaction.
Cloak is a mobile app for iOS (iPad, iPhone, iPod touch) that will query posts on Foursquare and Instagram for individuals that you specify, or for everyone in your social network, and try to identify their last known location. Individuals that were recently nearby will show up on a map identifying where they recently were so you can go somewhere else. After about four hours the locations time off and no longer show, assuming the individual you want to avoid has moved on.
The app currently only interacts with Foursquare and Instagram, so your anti-target must utilize one of these services for the system to work but the creators hope to integrate with other social media services soon including Facebook, Twitter, Google+, Snapchat and Tinder.
"We feel like we've reached the point of social fatigue — too many networks with too much information, all the time," says Chris Baker, one of the co-creators of the Cloak app. "It's OK to turn off and pick up a copy of 'Walden' and just be alone."
cloak, iPhone, mobile apps, social