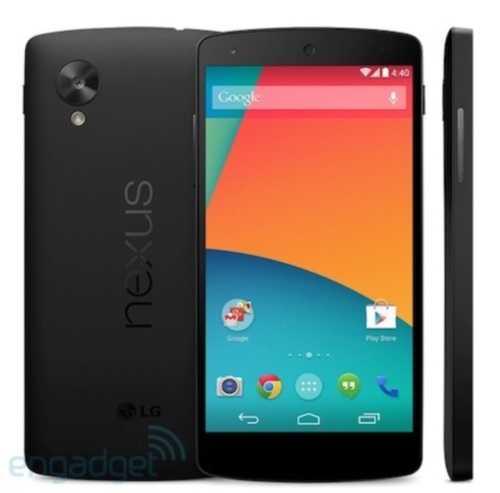 On Thursday Engadget has reported seeing the anticipated Nexus 5 appearing on the Google Play Store website, if only briefly. For a time the advertisement for the existing Nexus 4 was gone and replaced with one for the Nexus 5, listing at $349 for a 16GB model.
The display was short-lived and not appearing any longer today, but enough information has been leaked this month to give a good overview of what is expected to come. The Nexus 5 is anticipated to sport a 1080p, 4.95 inch display, storage up to 32GB and the 2.3GHz Snapdragon 800 CPU.
We had been anticipating the release of the Nexus 5 by now, but there is no official word of the release date. Engadget is speculating the release to coincide with a the possible release of the Android 4.4 KitKat OS later in October.
Android, Google, Nexus, nexus 5, smartphones