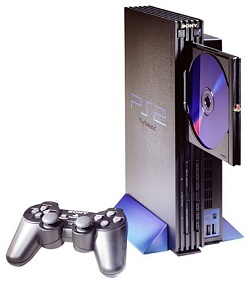 Sony's Playstation 2 game console has practically been a staple with gaming retailers for years, and is likely found in homes of most gamers throughout the country. After nearly 13 years of production, despite newer Playstation generations, it looks like Sony is calling an end to the production of the PS2 game console, according to Famitsu.
Even though the PS3 launched in in late 2006, Sony continued to keep the PS2 alive with a major design update and a few game launches here and there, not to mention the large library of existing titles. This announcement is announcing the end of production for the PS2 console in Japan with a plan to sell of the remaining production stock, and a stop to production in the US and other countries is sure to follow.
It's doubtful that this announcement is going to cause a Twinkie-like buying frenzy, though. PS2 games still work in the latest Sony game console and there seems to be plenty of PS2′s around. It's a little sad however to see a console with this level of selling stamina being called to an end.
game consoles, playstation 2, PS2, Sony