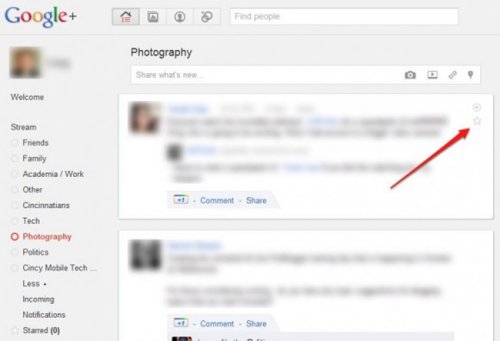 Google has unveiled another enhancement to its Google+ social network with stars which can be used to bookmark memorable posts with Google+. It works like an internal bookmarking system for personal use rather than using the +1 button which is more for public bookmarking.
The new star is located in the top right hand corner of each post with a "Starred" option added to the bottom of the circles list in the left menu list.

The new bookmarking star feature is being rolled out to Google+ users but we don't know when all users will get the feature.
bookmark, Google, Star