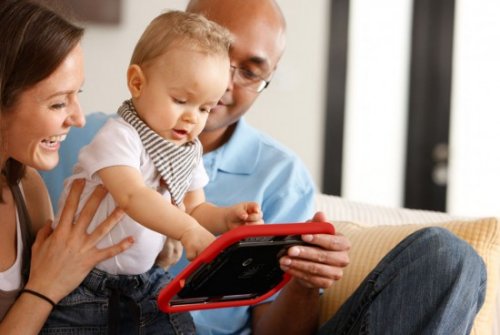 At last, a tablet that will gladly soak up your kid's drool and take the appropriate beating as it is thrown around. It was first seen back at CES in January: a 7-inch tablet for kids. Back then it was actually a Samsung Galaxy Tab with a kid friendly casing.
Looks like they have figured it all out and you can now preorder it. There are two models, one priced at $389, another at $479. The differences are a 6-hour battery, compared to 3 hours on the lower priced model, and it includes more pre-loaded learning content.

Other specs include a 7-inch 800 x 480 display, 1GHz Cortex A8 chip, 512MB of RAM and a 3MP rear facing camera.
7 inch, Kids, Vinci Tablet