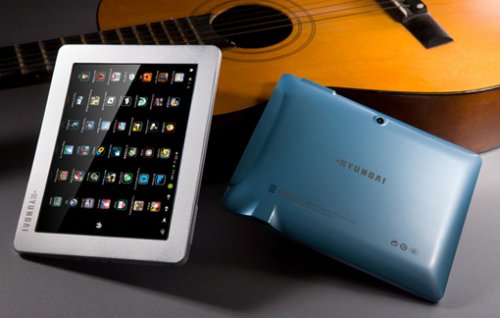 The latest Android tablet from Hyundai IT is the H800. This tablet features an 8.0-inch 800 x 600 multitouch display, a 1.2GHz RK2918 Cortex-A8 processor, 512MB DDR3 RAM and 8GB of storage.
It also has a microSD card slot (up to 32GB), a built-in camera, Flash 10.1 support, 1080p Full HD video playback support, 3G expansion, WiFi, an HDMI port, a mini-USB 2.0 port, a 3.5mm headset jack and it runs Android 2.3.

No info on price yet though.
Android Tablet, H800, Hyundai