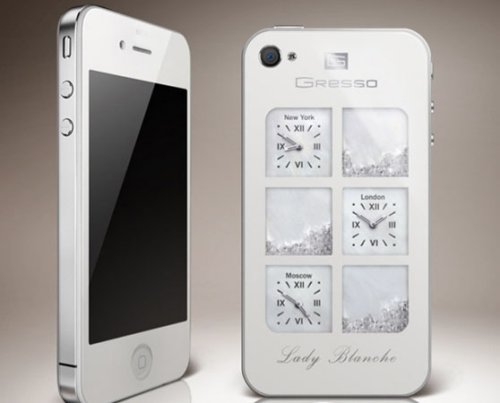 Want a white iPhone 4 with diamonds, crystals and pearls? Gresso has just the thing. This baby has a solid diamond-coated mineral glass backing, three independent Swiss clocks and pearl dials.
You can get the $30k diamond model or the more affordable Swarovski crystal version for $7,000. Only 150 of them will be available so you better hurry and mortgage that house. Anybody want one of these?

Rich people are crazy.
diamonds, Gresso, iPhone, White