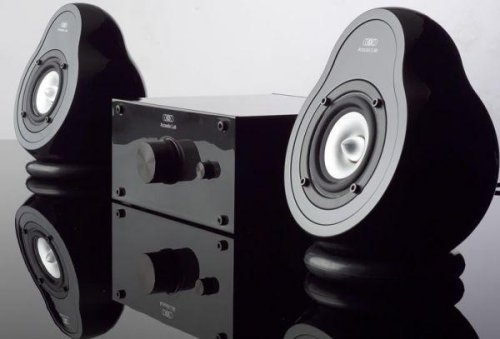 Dutch designer Christian M Andersen has designed a set of high-end performance speakers called the Acoustic Lab Zeta 2.0 speaker range. The range pairs good looks with high functionality. The shape helps to enhance the sound and it has a linear sound spectrum, which will provide clear sounds.
They can easily be placed on the wall or any other surface with the help of additional wall brackets. These speakers have a frequency range of 110 to 20.000 Hz, while the amplifier works in a range of 20 to 20.000 Hz.

If you want good sound you need good speakers.
Acoustic Lab, Speakers, Zeta 2.0