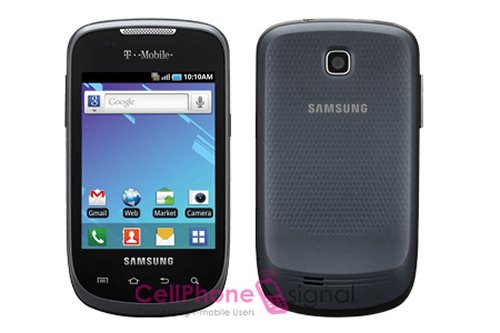 A few days back T-Mobile announced 2 new mid range Android phones, the Samsung Exhibit 4G, available in Black and Violet, and the Samsung Gravity Smart. However there is another mid range Android phone coming to T-Mobile. The Samsung Dart, otherwise known as the Samsung T499 or Galaxy Mini.
The Samsung Dart is the T-Mobile version of the Galaxy Mini, and will come in gray. The Samsung Dart will feature a 240x 320 screen, a 2MP Camera, no flash, 3G bands, Bluetooth 2.1, Android 2.2.

It is expected to arrive on June 15th.
dart, Samsung, T-Mobile