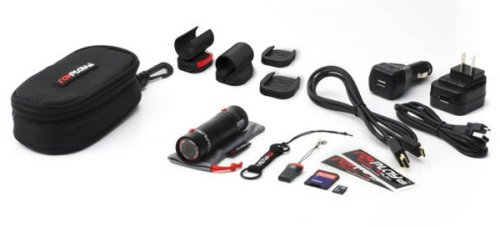 A new camera for action sports fans has launched and it is appropriately called the Replay XD1080. This is the company's first offering that does 1080p resolution. It's the smallest 1080p camera there is and weighs less than three ounces. It is also water resistant and can survive drops and crashes when in use.
The camera records 1080p resolution at 30 fps and can record 720p at up to 60fps. Other features include a 135-degree field of view so the video doesn't have a fish eye effect, the ability to be mounted on the hood of a car, and it has an optional suction cup mount.

It will stream live video from the HDMI port to other devices. The price is unknown.
Action Camera, Replay, XD1080