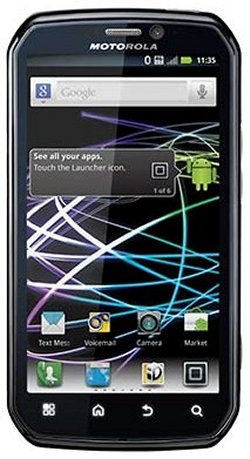 Sprint and Motorola have announced the new Motorola PHOTON 4G. It was previously named the Droid X 2 before it was officially announced. This is Motorola's first 4G phone on Sprint's WiMAX network.
The PHOTON 4G has some impressive features: a dual-core 1GHz NVIDIA Tegra 2 processor, a 4.3″ qHD display, dual cameras, access to the Android Market, Sprint ID compatibility for easy customization, 16GB of memory with an SD card slot for up to an additional 32GB, Worldphone capabilities, and 3G/4G Mobile hotspot capability.

You can also connect it to a dock and turn it into a laptop. Nothing on price yet.
4G, Motorola, phone, PHOTON 4G, Sprint