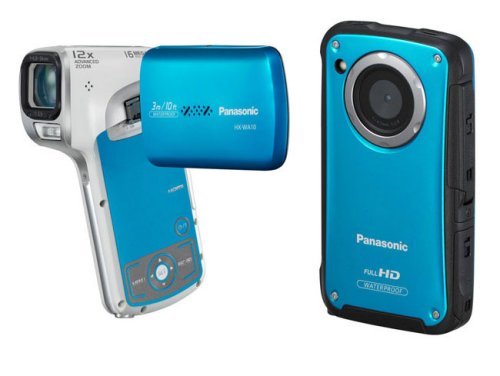 Panasonic has revealed the prices of its new digital camcorder and cameras. All five will be available in July for around $199.99 for the HMT-TA20, $169.99 for the HM-TA2, $349.99 for the HX-WA10, $279.99 for the HX-DC10; and $199.99 for the HX-DC1.
At the low end of the range, the Panasonic HM-TA20 is a full-HD mobile camera with a rugged casing that is waterproof to 10 feet, shockproof and dustproof. It also sports a new Night View Mode.

The company's three new Dual Camera models record video in the MPEG-4 AVC file format.
Cameras, HD, mobile, Panasonic, prices