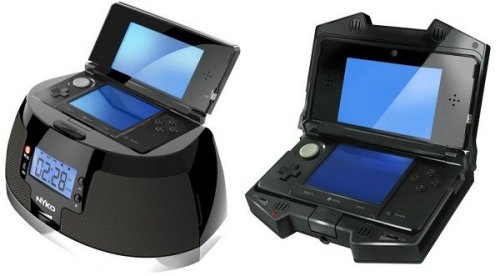 Nyko has unveiled some new gaming gear. Zoom for Kinect is a pair of clip-on glasses that lets you get 40 percent closer to the sensor bar with no loss of function. Then there's Nyko's Play Clock, a charging dock for Nintendo's 3DS that also functions as an alarm clock.
Nyko also introduced a trio of new extended battery packs for the 3DS. There's the Shock n' Rock that brings three times the juice, "added vibration feedback," and four speakers. The Power Grip is an ergonomic external battery that also triples the 3DS' battery life. The Game Boost battery snaps on for an extra hour or two of life. Prices and availability remain unknown for now.

At last we have more juice for the 3DS.
3DS, battery, Kinect, Nyko, power grip, Shock n' Rock