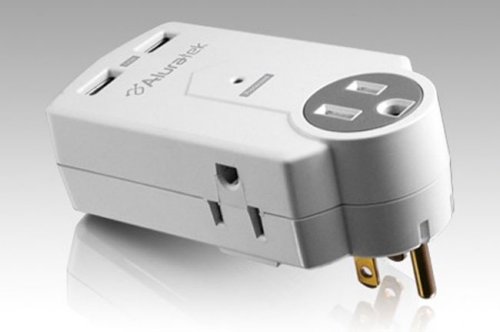 The alluring folks at Aluratek have a new surge protector that will fit into your outlet and won't block the outlet below it. You gotta love that. It solves a common problem we have all shared. The device will protect your hardware from surges and it will allow you to directly connect some of the USB charging gear using the factory cables rather than having to plug in a USB adapter.
It goes by the name AUCS05F Mini Surge Dual USB Charging Station and it hangs from the outlet rather than having a cord and a rectangular surge strip like most protectors. There's a three-prong AC outlet on the front and then one more on each side for three outlets in one.

Gotta get me one of these. Available now for $19.99.
Aluratek, Dual USB Charging Station, Mini Surge