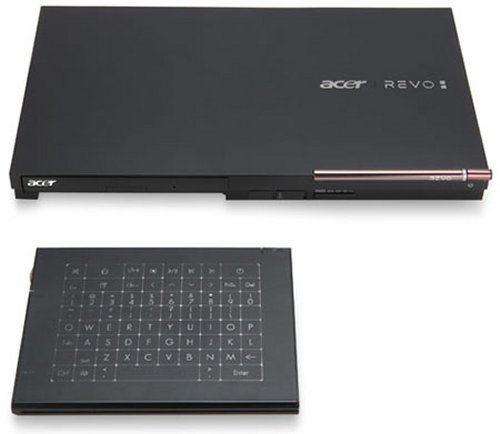 Acer has announced that the Acer Revo RL100 media center is now available in the United States. The device connects directly to your TV via an HDMI port and will integrate with your high-definition 5.1 channel surround sound system.
Other features include a 1.3GHz AMD Athlon II K325 processor, 750GB SATA hard drive, 4GB DDR3 SDRAM, Dolby Home Theater v3 and the next generation nVidia ION discrete graphics with support for 1080p/720p HD video playback and Web HD Flash acceleration. It comes with a dual-mode wireless touchpad/keyboard and is available for $499.99.

The Acer Revo RL100-UR20P with a Blu-ray drive is $569.99.
Acer, Media Center, Revo RL100