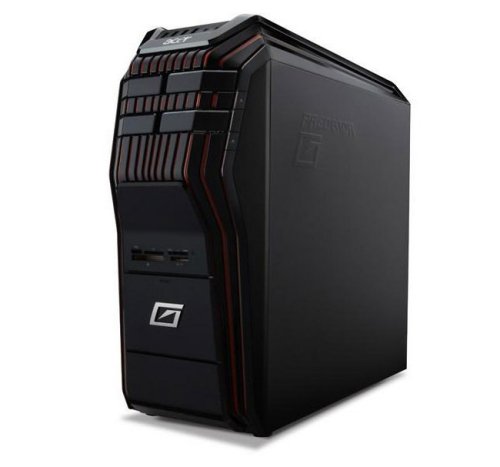 Acer has unveiled their new Predator G5910 gaming system which can be equipped with a 2nd Generation Intel Core Processor with H67 Chipset. Processor options include either a K series Intel Core i7 or Core i5 CPU which can be overclocked. The system will use the Intel Extreme Tuning Utility (IXTU) to fine tune your system for peak performance.
The Acer GD245HQ 3D monitor would go nicely with this system since it has NVIDIA 3D Vision and a pair of shutter glasses as well as optional Blu-ray drive.

How about space for 4 high capacity SATA hard disk drives, each with as much as 2TB of space? That's an option. So is up to 16GB of DDR3 memory. The Acer Predator G5910 series will be available in July for around $970.
Acer, Gaming System, Predator G5910