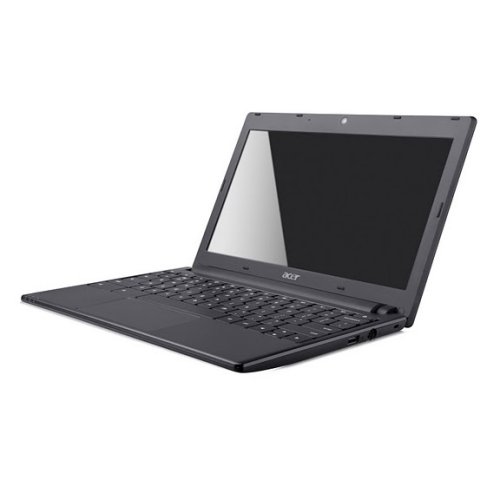 When Google officially announced prices for Chromebooks, they were mum about one of them. We have some news about the price for the 3G version. The Wi-Fi only version of the Acer Cromia Chromebook was priced $379.99.
The Acer Cromia Chromebook 3G is $449.99, which is almost $50 less than Samsung Series 5 with 3G. Pretty good news if you have been waiting for this one.

To refresh your memory, the Acer Chromia Chromebook has a 11.6″ (1366 x 768) display, Dual-core Intel Processor, 2GB of RAM, Intel Graphics Media Accelerator 3150, a 16GB SSD, 1.3-megapixel HD webcam, HD audio support, WiFi, 3G, 2 USB 2.0 ports, 1 HDMI port, and a memory card slot.
Acer Cromia Chromebook 3G, details, priced