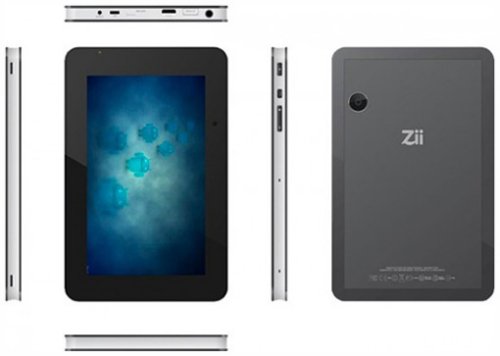 ZiiLABS has introduced its JAGUAR family of high-performance and energy-efficient Android tablets. The modular 7-inch and 10-inch tablets are based on the company's latest ZMS-20 and ZMS-40 StemCell processors.
The 7-inch model has a 1024 x 600 pixel display, while the 10-inch model has a 1280 x 800 pixel display. This reference platform can handle capacitive or resistive display and either dual or quad core ARM Cortex-A9 chips with 48 or 96 core floating point StemCell media processors for 3D graphics and HD video.

Other specs include Google Android 3.x Honeycomb operating system, up to 2GB of memory, 802.11b/g/n WiFi, 3G, 4G, and Bluetooth, up to 64GB of storage space, a 5MP rear-facing camera and an HD front-facing camera. ZiiLABS will show off the JAGUAR Android tablet series at the Computex trade show in Taiwan next week.
Android Tablets, jaguar, ZiiLABS