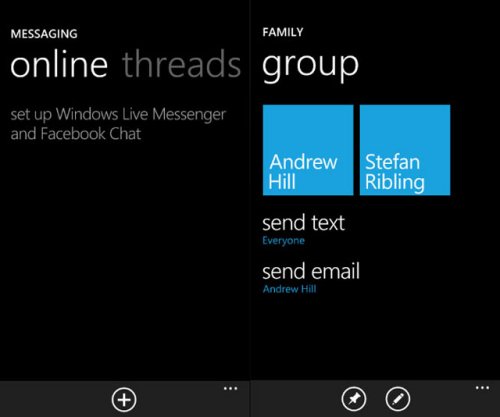 Microsoft's Mango update for Windows Phone 7 had some more features unveiled today. The release will have built-in instant messaging for Windows Live Messenger and also for AIM and Facebook. Microsoft's system is smart and weaves into the people hub, automatically detecting which is the best network and create group messages.
Integrated SkyDrive and Office 365 will be included in Windows Phone 7.5. Microsoft is rumored to be building support for editing documents with Internet Explorer 9 mobile. Other features include album art on the lock screen with an active track and syncing for the games hub to pick up progress from an Xbox 360 game on WP7 or the other way around.

The OS should ship sometime in the fall.
cloud, IM, Mango, office, Windows Phone 7