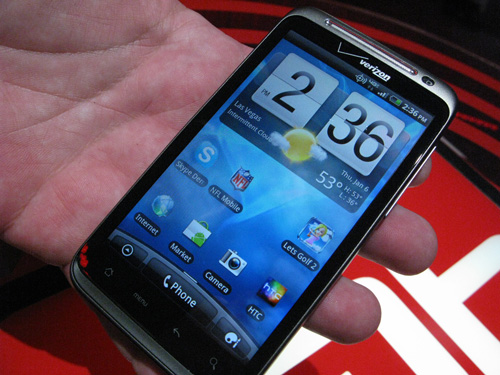 Verizon has finally released the long-awaited over-the-air software update for the popular HTC Thunderbolt. Right now the update needs to be downloaded manually and it brings with it several important fixes that users will appreciate. There's a fix for data problems when accessing Verizon's 3G network and it will also stabilize the performance of data-heavy apps.
GPS updates are said to be faster when using Google Maps and VZ Navigator with the update. Also, SMS and MMS messages will be stored properly and location information in the Weather Widget will now display accurate information.

One thing that the update doesn't address is the battery life, which has been short on 4G with no official option to turn it off. Oh well, maybe next time?
HTC, Thunderbolt, update, Verizon