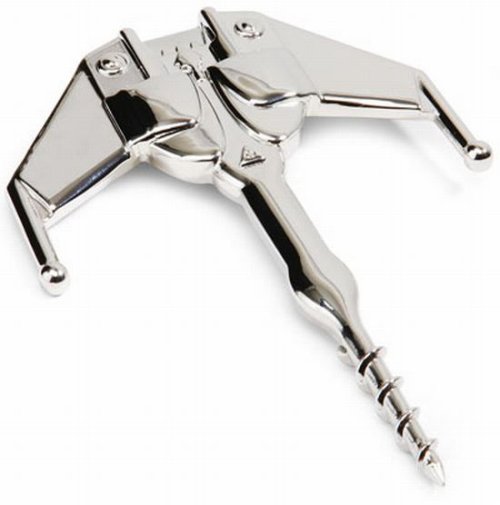 Star Trek fans will love this corkscrew/wine opener fashioned to look like a Klingon Bird of Prey. Just let it attack that cork head on as if it were a Federation ship and open your wine in style.
Perfect for opening a bottle of Klingon Blood wine with your Klingon friends. It isn't as detailed as it could be, but it's still pretty awesome.

It's currently out of stock, but hopefully we can order one soon.
Bird of Prey, Star Trek Klingon, Wine Opener