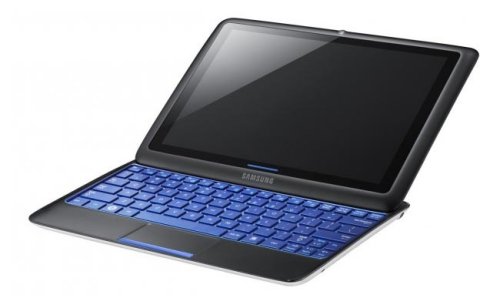 Remember the Samsung Sliding PC 7 from earlier this year? It's a Windows 7 tablet computer with a slide out QWERTY keyboard, giving you the best of both worlds with something between a tablet and a netbook.
The Samsung Sliding PC 7 is now on Amazon for pre-order for $649, though we don't know when it will actually ship. Some features include a 10.1 inch 1366 x 768-resolution touchscreen tablet plus a full slide out keyboard, and it runs Microsoft Windows 7 and has an Intel Atom Z670 CPU.

Other features include 2GB of RAM with either 32 or 64GB of solid state drive storage.
price, Samsung, Sliding PC 7, tablet