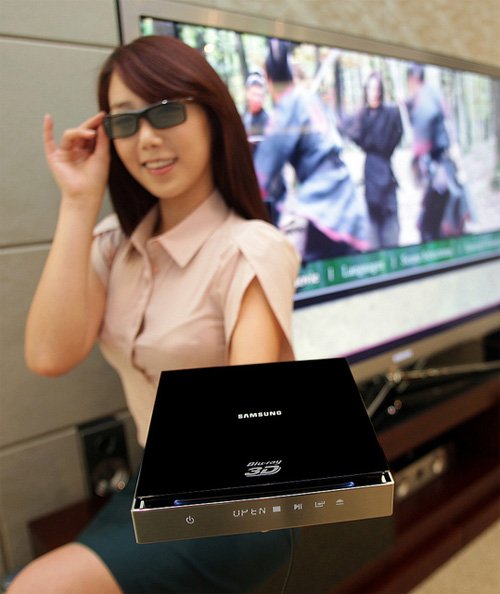 Good news for those of you in Korea. That's where Samsung has begun shipping the compact BD-D7000 Blu-ray player with 3D playback. Its design delivers a full Blu-ray player in a package that is about half the size of typical players and weighs just portable 2.4lbs.
The player was first seen at CES and also does apps and and has other smart features thanks to built-in Wi-Fi. Samsung's Hyper Real Engine helps process the video, which minimizes noise without sacrificing the sharpness of the image. Other features include Dolby 7.1 surround sound support and it will upconvert 2D content to 3D.

It is shipping now for 390,000 Won ($358).
3D, BD-D7000, Blu-ray player, Samsung